Mental Health Awareness Month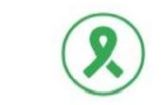 There Is Hope
By: Texas Panhandle Centers
Mental Health Matters!
May is Mental Health Awareness month as well as Trauma Awareness Month and Texas Panhandle Centers Behavioral and Developmental Health understands the importance of mental health and the effects of trauma not only during the month of May but all year long.
1 in 5 adults in the U.S. experience mental illness each year and 1 in 25 youth ages 6-17 in the U.S. experience a mental health disorder each year. Here is our video:

Take a moment….
Posted by Central Counties Services on Wednesday, May 6th, 2020 @ 10:35AM
Categories: News